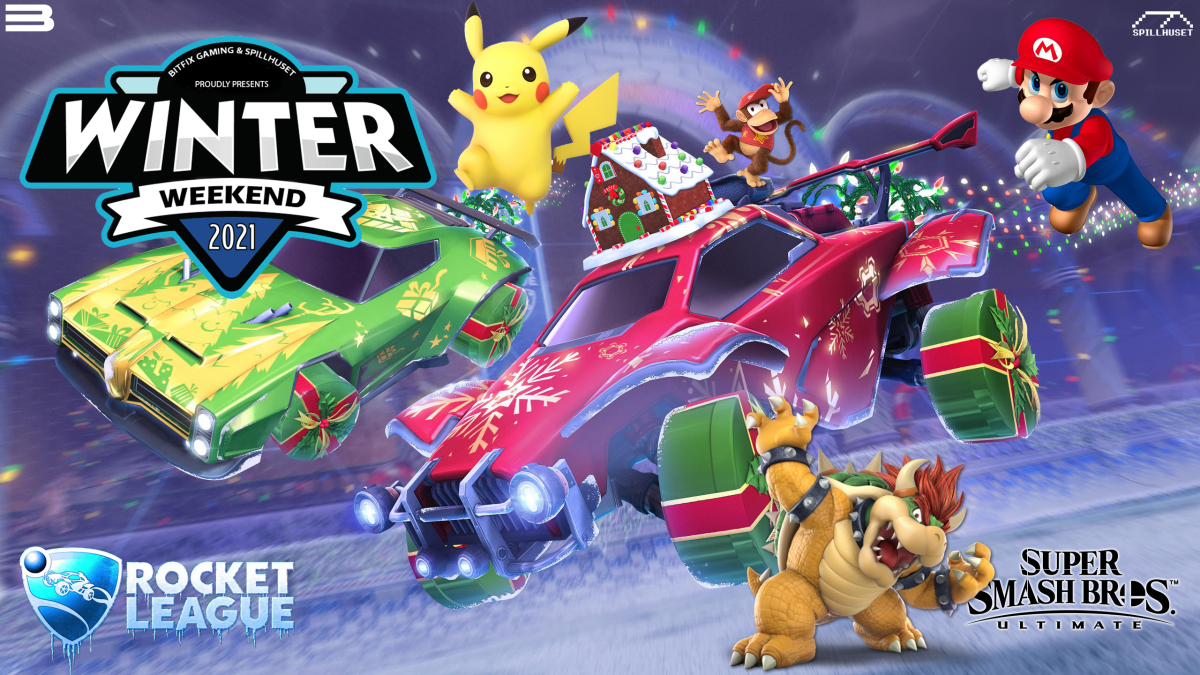 Come play with us this weekend!
Bitfix Gaming invites you to Winter Weekend on Friday and Saturday, 10th and 11th December together with Spillhuset!
Rocket League tournament
From around 16.30 on Friday, we get on with the Rocket League tournament, where the winners get trophies + medals, as well as honor and glory! Go to Gamer.no for registration.
BFG Community Streamteam
From around 18.00 You will see more of our streamers in a Squad Stream on Twitch. More info will come on our Discord-server!
Exclusive giveaways!
In addition to all this, there will also be a lot of activity in our Discord server, where we will have some giveaways we think know you will like! There will also be the opportunity to play more games with our E-sports athletes and the rest of the community, which consists of over 600 members.
Super Smash Ultimate Tournament
On Saturday, Winter Weekend continues with the Super Smash Ultimate tournament. It is casted and streamed on Spillhuset's Twitch channel. Go to Challonge.com for registration, and make sure You are member of Spillhuset's Discord.