SpillExpo in collaboration with Ubisoft and Bitfix Gaming arranges Norway's largest Rainbow Six Siege-tournament at this year's SpillExpo at Norges Varemesse (Norwegian Trade Fair).

PRIZE POOL – 10 000 KR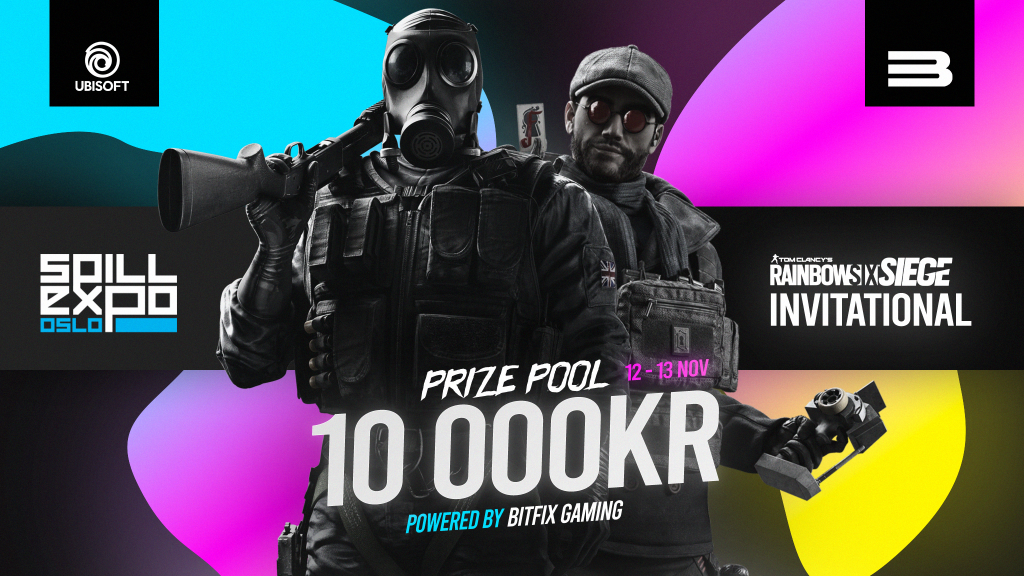 Rainbow Six Invitational – SpillExpo 2021 is a Single Elimination tournament played on PC, and we are providing the contestants with PCs. The age limit for participation is 15 years (this according to Ubisoft's rules for the ESL Nordic Championship – requires parental consent).
To participate in the tournament, you must buy a ticket to SpillExpo Tickets can be purchased at Tikkio.com
Teams, with 5 players, can sign up by using this form: https://forms.gle/mGox3FZbNfk7gHuJ8
Qualification starts at 17:00 on Friday 12th and continues on Saturday 13th november at 11-17 PM. Finals will be held around 18:00 on the SpillExpo eSportscenen (Esport stage).

If someone does not have a full team, sign up as a single player and we may be able to contribute players to the tournament. Contact us if there is a problem!
Hope to see you and your team!