Counter Strike Roster & Team Update!
Today, we part ways with two valued members from our Counter Strike Roster & Team!
Coach Philip and Player Markow have been signed by Apeks and are joining as Coach and Player for Apeks Rebels!

Coach Philip's Impact and Legacy at Bitfix Gaming
Throughout his extensive tenure spanning over five years, Coach Philip has been one of the cornerstones of Bitfix Gaming's success in Counter Strike. Initially joining as a player in 2019, his transition to a coaching role in 2021 brought a new dimension to the team's strategies and gameplay. Known for his meticulous planning and mentorship, Coach Philip's departure leaves a notable gap within the organization, highlighting his significant impact and presence throughout his tenure

Markow's Impact at Bitfix Gaming
Despite his relatively short stint, Markow's exceptional skills and dedication have significantly influenced the team's performance and dynamics at Bitfix Gaming
The entire Bitfix Gaming community extends their heartfelt best wishes to Coach Philip and Markow as they embark on their new journey with Apeks Rebels, hoping for continued success and accomplishments in their careers.

A Look Towards the Future for Bitfix Gaming's Counter Strike Roster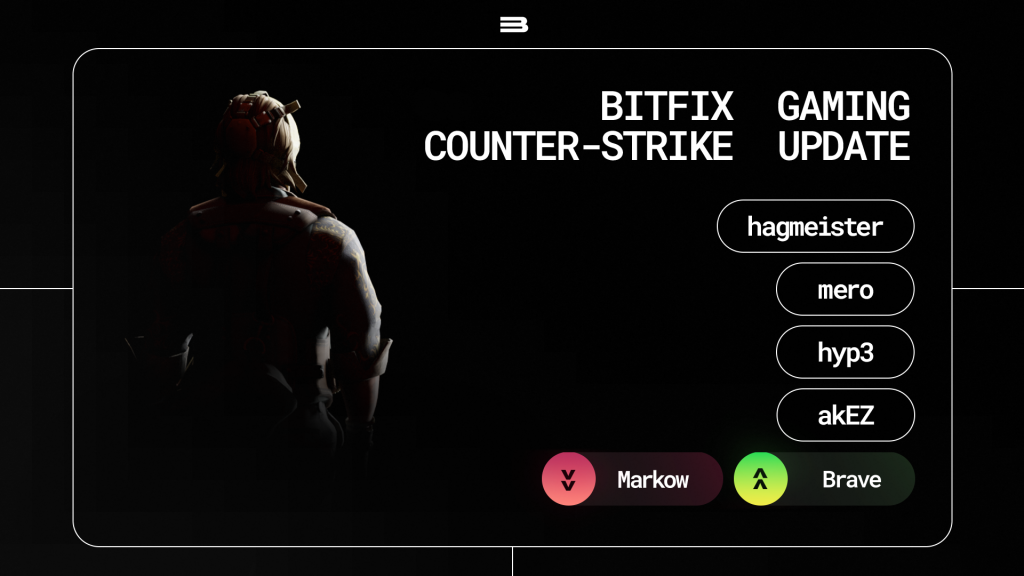 We are pleased to announce that Brave will be joining our squad from Foxed Gaming, replacing markow in the team. With Philip and Markow's departure and Brave coming in, Bitfix Gaming remains committed to nurturing new talent and achieving greater milestones in the Norwegian GoodGame League and beyond.
#BFGlegends #BoundForGlory #BitfixCS2 #CounterStrike
---